Pool Deck Resurfacing for West Palm Beach Residents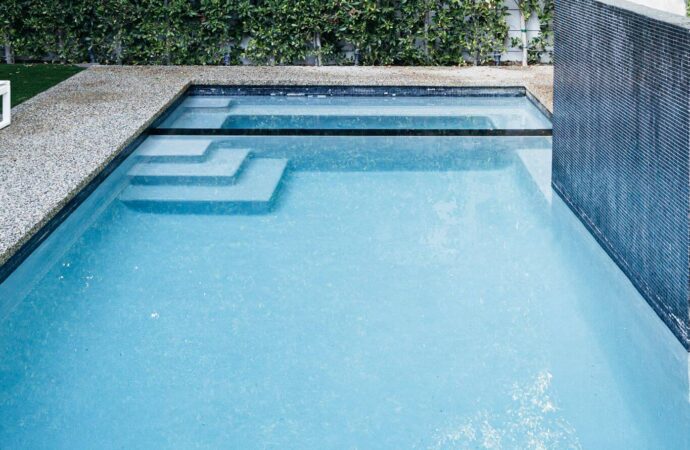 Pool remodeling is one of the toughest projects to tackle. It involves removing all the surfaces or going over a full change over 90% of the time. This means you must spend a lot of time and resources to ensure the result is what you expect or better. SoFlo Pool Decks and Pavers of Wellington can assist you with the process if you are located in West Palm Beach. We have remodeled dozens of pool decks and the entire water feature over the years. We love the results we get and how happy our clients are when they see them.
We prioritize your needs and preferences in this entire process. However, any recommendations and advice we consider crucial will be delivered. Of course, you have the last word when you work with the team. This way, you are guaranteed to have the result you are looking for. To prevent any miscommunication, we review every step and part of the process. After all, we want you to be happy with the price, details, materials used, and even how we will perform the service.
Feel free to let our team know about additional requests during remodeling. This includes asking us for some pool lighting or handling with repairs that aren't probably part of the main project. We will address them and ensure they are included. We are here to be your supporters, contractors, and even friends. Thus, communication is what we care about the most for the best.
At Soflo Pool Decks and Pavers of Wellington, we have received many pool owners that come with one common problem: their decks or entire pools weren't installed or built properly. This is even more common in West Palm Beach as the number of people that call themselves professionals and want to deliver pool deck resurfacing, or other services is increasing. Well, they are not really experts in most cases and only want the high-volume ticket—money—that comes with it.
We want you to have the best result in terms of aesthetics, durability, and longevity, so make sure you take the time to research the experts you are considering and rely on those who have been serving for a very long time and can prove they will deliver the result you expect or even a better one.
Our team has been working with pool decks and the entire space for a bit more than 17 years, and we are not only confident but also proud of what we are able to achieve for you and everyone who needs real contractors who care not only about the aesthetics and durability part of the project but also your budget and how you can take it so you don't spend more money than you can afford during and after it is done.
We will be there to provide guidance on the best options about what the best surface for your pool deck is, which material is cheaper and can get you the result you want, how you can deal with repairs and how we will handle them for you, and much more.
Keep in mind we work with all the extensions of pools. What does this mean? That we can help you with more than just resurfacing, and while we are helping you with one of our services, we can handle all the steps, even the part of getting permission and having the green light—legally—to have your pool remodeled or deck resurfaced.
There is a lot to handle, and we totally get it, so take the time to go over the steps with our team and allow us to tell you how we will take care of everything for you.
West Palm Beach Is One of Our Main Cities
We have been serving this city since we began our journey in the industry and decided to be the #1 option for all pool owners in Wellington, nearby cities, and soon, the entire state. We want to be there for any projects you have in mind or in your hands, so you don't have to struggle every single time.
Allow us to be the support you need, and rest assured that with our help and experience, you won't have to rely on or worry about poor installations, repairs, or any service done poorly by other people that call themselves professionals.
We will be there if you call or email us, or you are welcome to visit us if you feel like having a face-to-face conversation with the team!
Below is our list of additional services: