Pool Deck Resurfacing for PortoSol HOA Residents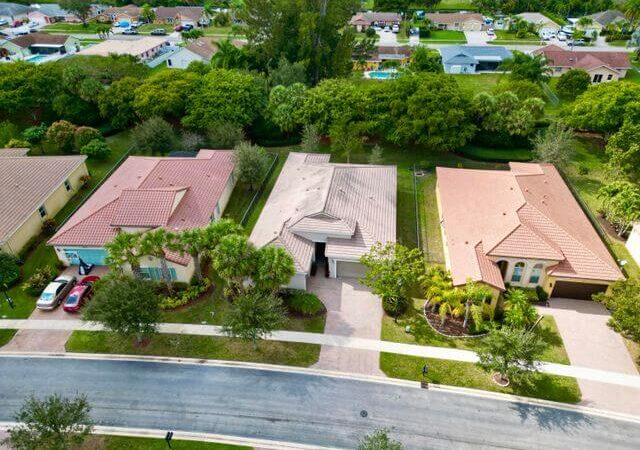 Getting a stunning pool that is also functional will require more than simple cleaning. Specific washing, maintenance, additional upgrades, and more. The list continues from there, depending on your needs and how your pools have stayed over the years. What is the most crucial part of all this? Getting reliable and qualified people that can perform them. At SoFlo Pool Decks and Pavers of Wellington, we have been helping residents in PortoSol HOA with all those services. We know what it takes to maintain a pool and ensure it remains stunning. Thus, expect us to focus on your needs and what must be done.
Does this mean we help with more than your regular repairs and cleaning? Absolutely. We have been adding more services and solutions as we grow as a business. Now, we have over 20 years in the industry. We are proud to offer everything you need. This includes reviewing your regular pool deck resurfacing or working with specific upgrades such as changing pumps and connections.
You can request the service when contacting us if you know what your pool needs. But if you are trying to get a specific solution and service yet don't know where to start, let us know.
Our support and help begin with determining the problems in your pool. This includes inspecting the pool structure and the entire deck as well.
Then, our contractors will give you an overview and list. You will learn what needs to be changed and what shouldn't be prioritized. Unless you have a specific need in this process, you can follow our idea and map for the project.
Is Pool Acid Wash a Priority for Your Pool?
---
This service is always requested but not always needed. You will realize that your pool builds grime and sediment. However, having to remove it or not with this chemical method will depend.
You don't have to worry about acid washing if you have your usual dirt and junk in the pool. However, if it is green due to all the algae or the bottom can barely be seen, you must focus on washing.
For this, our team will mix the right chemicals, spray them and then scrub and brush the walls and surfaces. You won't have to worry about the sediment and how your grime builds up.
It is a priority if you see how it affects your feature's use and performance. However, it won't be prioritized if it is visible and you can enjoy it.
Can Our Team Provide the Solutions You Need?
---
If you are looking for renovations, repairs, and other solutions, the answer is "yes." We are a team full of services that focus on your usual needs. Pool deck resurfacing is a top option due to how decks are damaged and how changing the surface is crucial.
However, installations such as heaters and pool bubblers are available with us too. Rest assured. We are here to be everything you need. All you have to do is reach out first and ask about your goal or let us know if you want us to visit first.
Below is our list of additional services: