Pool Deck Resurfacing for Grand Isles HOA Residents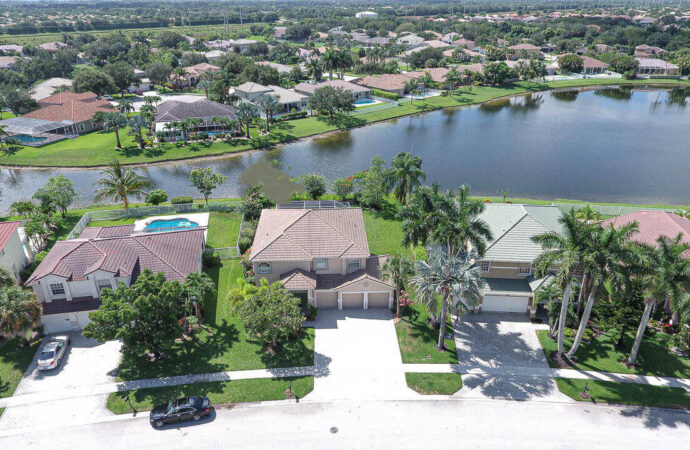 Finding reliable Contractors for your pool needs in Grand Isles HOA won't be easy. While most companies offer services in the area, it is difficult knowing if they will compromise enough and provide the results you want. Fortunately, SoFlo Pool Decks and Pavers of Wellington is here to assist. We can handle all projects, such as pool deck resurfacing and pool remodeling. However, we are still the ones to go if you are looking for more solutions, such as pool acid wash and some upgrades.
Our company has been in business for over two decades. We have worried about offering solutions to all homeowners and commercial property owners during this time. This way, they can have stunning pool areas that are safe and functional. How can we guarantee this? With the multiple services, we have included over the years.
We started as a pool resurfacing business. This is why we can work with your deck and have stamped concrete, brick pavers, eurotile, and three other options installed. But if you aim for maintenance and different changes, we have included them as solutions.
One of the top services in our company includes pool heater installation. Although a heater doesn't seem like a need for your pool considering Florida's weather, it can be a great addition for multiple reasons:
You can maintain the water at the right temperature. This allows its use during the day and night without limitations.

If it is a commercial pool in the area, you can have your guests and clients enjoy the experience and never be cold.

It allows for better maintenance, as grime and sediment won't build up that easily.

Depending on the heater you install, you can save time and money.
Our team will be there to help you determine what's the best option. Once done, we install it according to your needs, budget, and choice.
What Other Services Can You Expect from Our Team?
---
Besides the above-mentioned, you can find pool remodeling, pool bubblers installation, and more. One of the services we love delivering in the area is pool equipment upgrades. You can have our contractors work on your old pumps and connections. Upgrade them so you don't have to worry about performance or how your system will operate.
You can also have other changes and upgrades done, such as changing your pool bubblers for new ones or maybe having an automatic system to control your pumps and heaters. It is a matter of comfort and how to deal with your pool to make it less laborious and time-consuming.
Of course, adding new features can be included in this service. However, those would usually fall in the remodeling and renovation category.
Contact us to learn more about our services or work with our team on other solutions. We would love to schedule a visit and inspect your pool. This way, we can give you a free estimate around your needs and what you want to achieve in the pool area.
Below is our list of additional services: