Pool Deck Resurfacing for Golf Cottages HOA Residents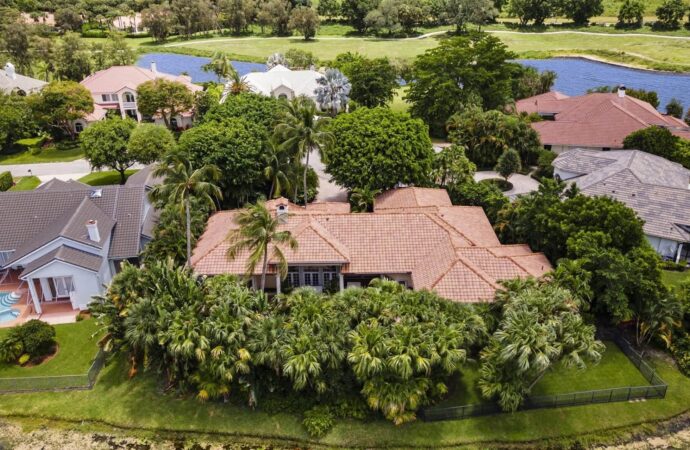 One thing that stands out in Golf Cottages HOA is how properties are well kept. You can also see the stunning common areas performing well, like the pools and their conditions. This is possible due to how the home association and homeowner care for them. This is done by using reliable professionals with the right services. At SoFlo Pool Decks and Pavers of Wellington, we have been providing our help to all owners and individuals. You can come to us and request any service: pool deck resurfacing pool remodeling, and more.
Unlike other companies, we are not limited to a service or two. Instead, we have focused on continuously adding more solutions. This way, you don't have to go to multiple companies that can cover each need. With us, you have support with design and planning, remodeling, repairs, and even washing your pool.
We make this possible by working with specialists for each service. For instance, our experts in pool deck resurfacing aren't the same for pool acid wash.
Each has its specialty and will focus on what they do best. Doing so allows us to promise this:
Durable and long-lasting results.

Services that are worth your time and investment.

Having reliable contractors for each service.

Being able to go for the right solutions within your budget.
Besides your regular pool deck resurfacing or renovation, which tends to involve changing your surface, we can review large-scale projects. Maybe remodeling your entire pool or going over equipment upgrades.
We have helped change multiple pumps, installed automated systems, and even dealt with pool lighting in the area. We have it all in terms of maintenance, cleaning, and aesthetics. You can contact us and have a better look at our services using our website.
What's Our Top Service in the Area?
---
Most of our clients aim for installations. Those include heaters, pumps, bubblers, and more. The equipment upgrade can be included in this part as most homeowners want to maintain their pools in good condition.
In our case, we highly recommend focusing on those specific solutions. They help guarantee aesthetics and functionality and add value to your property. You can have everything done with us, and it will even save you time.
We know this can include more than what you thought so far. Maybe you were aiming for some additions and renovations, but not really for any of these installations.
Luckily, our support begins right here in educating you about the process. You can have our work in your pool and inspect it. Then, bring a map of what you should change and update for better performance and aesthetics.
Our team will add the prices for the services and help you with decision-making. Remember: we worry about your budget as well.
Feel free to contact us for any of these top services or any needs. We are here to support your projects and handle your needs accordingly.
Below is our list of additional services: