Learn More About SoFlo Pool Decks and Pavers of Wellington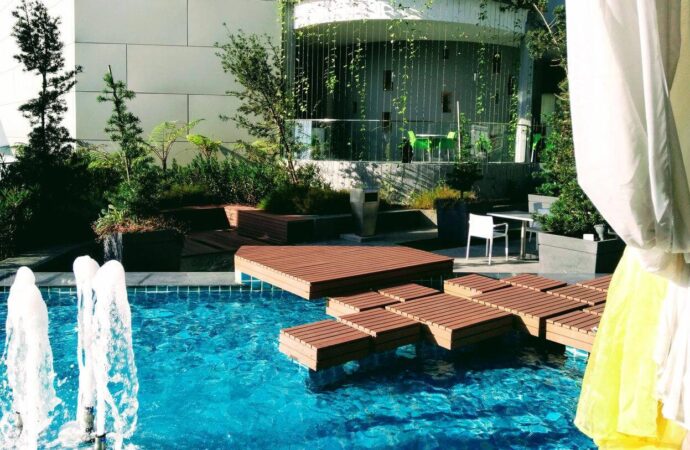 Our team at SoFlo Pool Decks and Pavers of Wellington is the top company you want to reach out to. We have been in business for over 15 years and can guarantee clean and stunning results. All this is thanks to how we train our contractors and their expertise. We also worry about equipping them with top-quality tools and materials since the best can be achieved starting with what is used. This is why, compared to other companies, we prioritize materials' quality and durability. Fortunately, them being the top options in the market doesn't mean you will spend a fortune.
We aim to address your needs and find solutions. This includes working around your preferences and budget. Thus, you can expect our contractors to bring multiple options based on your project. For instance, pool deck resurfacing is our main service, but many more can be found based on it. eurotile, spray deck, and more. The types of surfaces and materials we can use for you are options you can choose from according to your vision for your pool deck or area.
Our team will worry about every detail and ensure you aren't overwhelmed by the options. If you have a specific service or need, we start there. However, if you have difficulty figuring out what you need, we work around the different requests or ideas you have. This way, you get full support and all the help required to finally start your project or get solutions.
If you want to work with reliable contractors, so your pool is in the right hands, our team at SoFlo Pool Decks and Pavers of Wellington is here to bring you the exact results you want and need so you don't have to worry about spending more time and money in pool deck resurfacing or other services around your pool area. We will make sure the entire result and structure are amazing, and regardless of the solution you require from our team, we will be more than happy to help you in every step.
We have been operating for over 20 years, and one thing we are quite famous for is how we focus on durability and longevity over other things. After all, you want the pool deck or area to look stunning, and we sure focus on this. Nevertheless, there is no point in working around it unless you can also ensure it is going to last and resist all the use you will give it.
This is why our team is worried about the quality of the materials used and how well we perform the installation or service, so you don't have to worry about it at all. We will be there and go over the entire design and planning process, so you are happy even before we begin the project and deal with all the heavy work that comes with it.
That being said, what do you need us for? Pool deck resurfacing? Maybe pool lighting and remodeling? Or are you trying to get a new surface installed that is very specific? For instance, we have travertine and brick pavers available for your pool deck, and many more are included in our list of services.
Make sure to let us know how we can help you, and we will take the reins from there, so you get all the support you need for this project and more.
How We Make Sure You Have Everything
By using top-quality materials, having experienced and qualified contractors, and keeping all techniques and plans updated so you don't have to worry about poor installations or outdated surfaces and details that can affect the entire project.
We want you to be happy with every detail, and for this, we need to work hard around how we are able to handle every step and aspect of either resurfacing, remodeling, pool lighting, repairs, and more.
We have worked hard to improve ourselves, and we continue to do so by taking on different projects, challenging ourselves, and making sure our clients are happy in every single aspect and that they don't have to worry about more expenses in the short and long run.
That being said, how do we help you in all this? It depends on the service you need and how we can offer you the best results around your request, needs, and preferences.
We will listen to what you want and the problems we need to solve and focus on getting to know and assess your space so we have everything covered and you get to be happy with what we deliver.
Below is our list of additional services: