Pool Deck Resurfacing for Royal Palm Beach Residents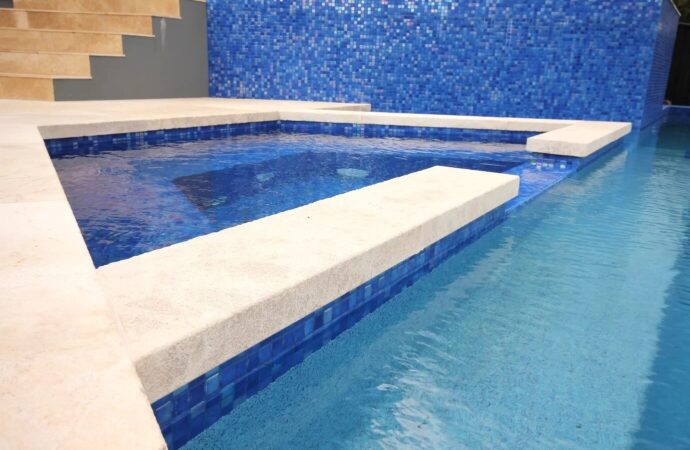 Our team is always ready to assist with all your pool deck resurfacing needs. We have provided all services to Royal Palm Beach commercial and residential property owners. This is so you can rest assured that a reliable and competent company is handling the accordingly. But what do our services include? Only resurfacing? Or do we go beyond with the solutions? Short answer, we have everything you need.
For services, we focus on having multiple options for resurfacing. This includes brick pavers, and concrete people love in their outdoors. However, eurotile and spray deck are innovative options we love working with. They can exchange any space and ensure you don't spend a fortune. You may even replicate brick pavers or the most expensive alternatives with them. Everything is up to our team and your request when trying to resurface your pool deck.
Besides your regular solution, we handle all pool deck repairs and remodeling. We love a challenge and ensure we are there for all types of projects. Thus, you can reach out and have our team work on your deck for any need. You can ask us to repair small cracks or deal more damage to your space. Maybe you want us to bring a new design and style. Whatever your request and needs are, our team will always stop, talk with you, and inspect the space. Then, we give you all the information about how we get it done, plus the free estimate.
If you are located in Royal Palm Beach, you will need to focus on one thing if your goal is to work around your pool deck: find contractors who prioritize quality over aesthetics. At SoFlo Pool Decks and Pavers of Wellington, we are aware of how important aesthetics are for pool owners when it comes to designs, styles, and just resurfacing the space. However, have you ever wondered what happens when you get contractors that focus so much on it that they forget about the quality of the deck itself?
We have helped dozens of pool owners, residential and commercial ones, who loved the design they got from other contractors but ended up having to perform repairs more frequently than they should, and the maintenance wasn't focused on the basics; it included having to deal with drainage and working on the areas with some filtrations. None of this should happen if you have worried about the quality, durability, and longevity of the space.
This is why we want to be the solution and first option, so you can have a good result you can admire and enjoy, and you won't have to worry about it all year round because of the materials used, or the way it was installed or handled weren't the right ones.
Our team will make sure to keep these stages during the plan so each part has its own time and we can offer the best in every single aspect following the proper order:
Quality.

Durability.

Longevity.

Aesthetics.
Don't get us wrong; we will make sure that your pool deck or entire pool area is exactly as you imagine it, but we will always prioritize working with the most durable and high-quality materials and surfaces or features so you can have these guaranteed and then worry about how we will achieve the perfect design for the space.
How to Get in Touch with Our Team for Pool Deck Services
A call or email is more than enough, but you're welcome in our offices if you wish to pay us a visit. We will be more than happy to help you and make sure you have everything covered and don't need to rely on questionable contractors in Royal Palm Beach.
Besides pool deck services, we can also offer other options, such as pool coping and pool lighting. We just want you to know that we are involved with the entire space and not only the deck itself since every element in the pool area is connected and needs to be taken care of accordingly, as many services or projects, such as repairs and remodeling will be involved with every corner, not only the deck and the pool itself.
Therefore, allow us to help you and let our team know what you need or what you are trying to achieve in this process. We will make recommendations and help you make the best decisions about materials, tools, and designs, and work around getting the perfect result for the functional and aesthetical parts.
Below is our list of additional services: