Pool Deck Resurfacing for Palm Beach Plantation HOA Residents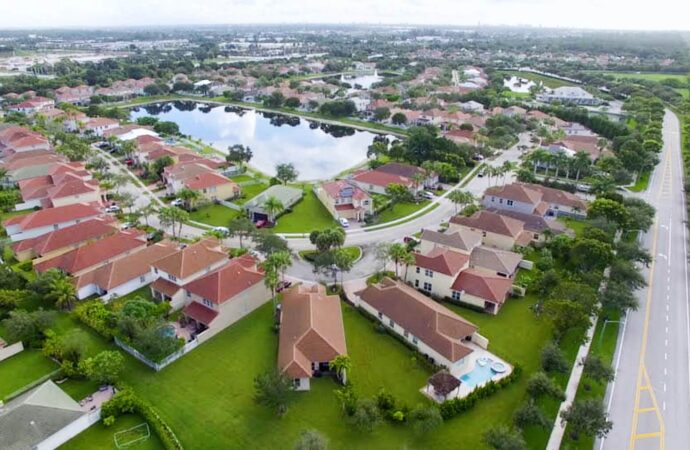 If you are looking for reliable experts in Palm Beach Plantation HOA or nearby, our SoFlo Pool Decks and Pavers of Wellington team can provide all the assistance you need. We have been providing our support to the association for over 15 years. This includes serving the general and common areas and any individual request. You can count on us for everything related to pool deck resurfacing, pool remodeling, and more.
Unlike other companies and experts in the business and industry, we want to make sure we are there for all your needs. This is why we want to help with projects, remodeling, and more options like repairs and maintenance. We must consider the different requests and your pool's condition for this.
We have helped your HOA with regularly maintaining pools in the area. This includes working on additions and aesthetical parts, such as installing sun benches or pool bubblers. However, pool deck repairs and pool acid washing are options available. We have performed them to keep the pool clean and performing well for constant use.
You can come to us and request any service available in our company. You won't be limited to just a few nor to request them by going over your association first. You will find only need to ask for permission to work on the project. If you are the HOA itself and want our team to work on your space, you can contact us anytime. We will listen to your request and focus on accommodating your needs.
Can We Handle Different Projects at Once?
---
Absolutely. We have specialists for each of the services we offer in the area. We will be with the right contractors if you need us to provide pool deck resurfacing. But what if you also need some pool remodeling or go over sun bench installation? Specific contractors will be assigned for each project. This allows us to guarantee you have the cleanest service and are satisfied and happy with the results.
Your pool projects and needs will be organized and planned according to your priority list. Or depending on what needs to be done above other things. For instance, we must perform pool deck repairs before installing new features.
Sometimes, pool deck resurfacing can be the solution for repairs and renovations. Nevertheless, we can determine this only after we have inspected your space and pool. This applies whether you are the HOA dealing with the general spaces or the homeowner needing our services.
That being said, we have over 15 different services waiting for you. Our team will listen to your request and take notes of the solutions you require. Then, we schedule a visit to see your pool area and provide a free estimate.
Feel free to use our phone numbers and contact form or email our contractors. We would love to work with your pool and make it perfect again. Rest assured. You won't have to worry about the design or service not fitting your budget.
Below is our list of additional services: