Pool Deck Resurfacing for Wellingtons Edge HOA Residents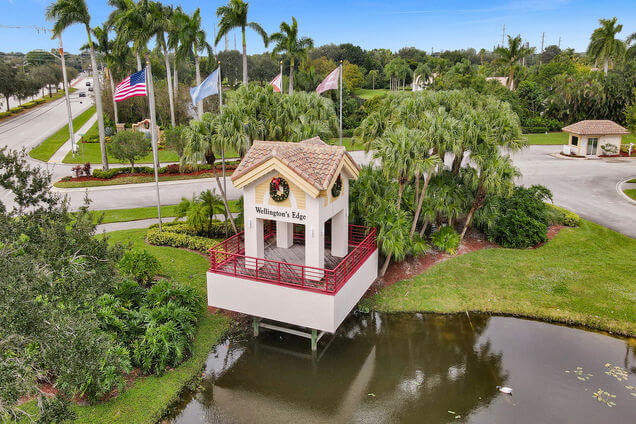 Wellington's Edge HOA is one of those places in Florida that people admire. Why? Because each area and space is stunning and functional, and you can enjoy great experiences and time in it. This is thanks to how the HOA handles the common areas and how homeowners worry about their properties. They do this and ensure everything is neat by working with reliable contractors who can provide continuous maintenance and extra services. At SoFlo Pool Decks and Pavers of Wellington, we have supported the entire community.
What we do is provide full services around pool areas. Those include pool remodeling, pool deck renovations, pool deck repairs, and more.
As an association, you save time and resources by having a company that can handle the projects in multiple spaces. Considering homeowners will pay to keep the regular amenities and common ones running, you need to focus on how to manage these resources. What we do is bring you a deal and common service. It will reduce regular expenses and focus on how you can have your pool area shining without having to handle the problems yourself.
For instance, you can contact us and ask about our pool deck repair and pool acid wash services. We will let you know how much a recurring service would cost so you can have our team there whenever needed. However, we only charge when we deliver the services, not before or when we haven't done anything.
How we provide a plan based on your community makes it more affordable. Since HOAs bring more work to our company, we ensure to be there on better terms. Does this mean homeowners can also rely on us for individual projects and get better rates? Absolutely. Yes.
We are here for any need and want to focus on how to keep your pool areas looking stunning and functional. Thus, we can offer you services that can be delivered separately or based on your needs and request.
Our Contractors Are the Best for Pool Deck Resurfacing
---
If you are considering resurfacing your pool deck, we have multiple options. All of them meet the basic requirements you should have for your space:
Non-slippery.

Heat-resistant.

Stunning designs thanks to the colors and textures available.

Perform well in Florida's weather and temperatures.
Eurotile, brick pavers, travertine, and spray deck are only some options available. We can introduce you to them accordingly and ensure you are comfortable with the decision once we review the pros and cons. If you already have a surface in mind, let us know.
Our contractors are used to working with resurfacing small and large pools. You can rest assured the result will be stunning but, above anything else, durable and long-lasting.
Contact us today for other solutions, such as pool deck renovations, pool remodeling, repainting, or even refinishing. You can call, email our team or use our contact form to request any information and schedule a free visit. We will get there, assess the pool and focus on giving you an estimate for the project and service.
Below is our list of additional services: