Pool Deck Resurfacing for Polo Island HOA Residents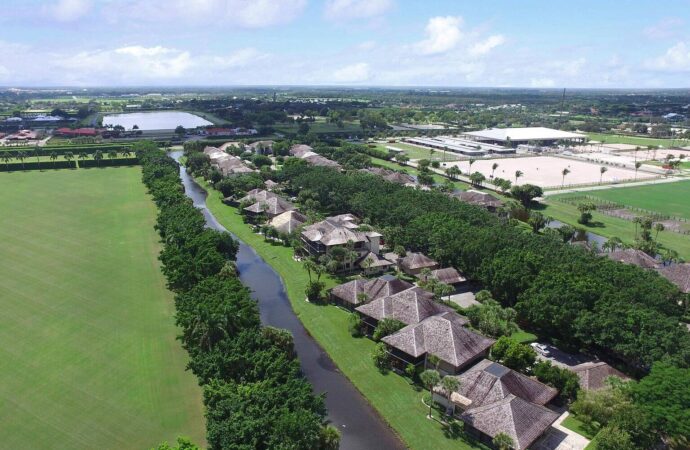 Have you ever thought about remodeling your old pool? Maybe adding a new future or two to enhance it? We bet you have, but this can be tougher than it seems when you don't know where to start. SoFlo Pool Decks and Pavers of Wellington team can help if you are in Polo Island HOA. We have been serving all homeowners in the area with their pool remodeling projects. You can think of small- or large-scale changes or work with us to develop a new design.
Our role in this process is what you need us to take for you. For instance, you may clearly know what you want for your pool. In this case, we work with you to make it possible by drawing a "map" of how things should be done. This includes the step-by-step, materials used, and costs involved.
However, if you are the opposite and don't know what would be better, we create a design for you. This includes working with you on your preferences, like colors and textures, and the features that can be included next. Keep in mind that remodeling your pool can be viewed from multiple angles.
You may want to remove all items and features that make no sense. Or you may try to go for a full remodeling that can change your pool type. Maybe go for an infinity pool now that you have the budget.
Our contractors must listen to your needs and request in all those cases. You may not have a clear idea of what you want, but you have some inspiration and details to consider. Thus, expect us to work around them and your budget as well. We want to make sure you can afford the project and get exactly what you have been looking for or something better.
Do We Only Offer Pool Remodeling?
---
Not at all. Our company has over 12 different services waiting for you. They all approach a different need and project you can have in mind. Although remodeling, resurfacing and renovations are our priority, you get support and assistance with maintenance and upgrades.
Pool equipment upgrade is a top service in the area. We make sure to inspect your feature and determine what is too old and needs replacement. This can be your pumps, pool bubblers, or maybe connections.
You may want to go for upgrades when you are trying to add new features. For instance, pool heater installation is a separate service we have available, but it can also be considered in this category.
We will be there to provide support for multiple projects. Thus, you can look at our services and what we can do for you. For pool deck resurfacing alone, we have over six options for your space. They are all durable and long-lasting.
Call, email us, or fill out our contact form. We would love to help you with your designs, renovations or maintenance and cleaning in your pool area.
Below is our list of additional services: