Pool Deck Resurfacing for Wellington Lakes HOA Residents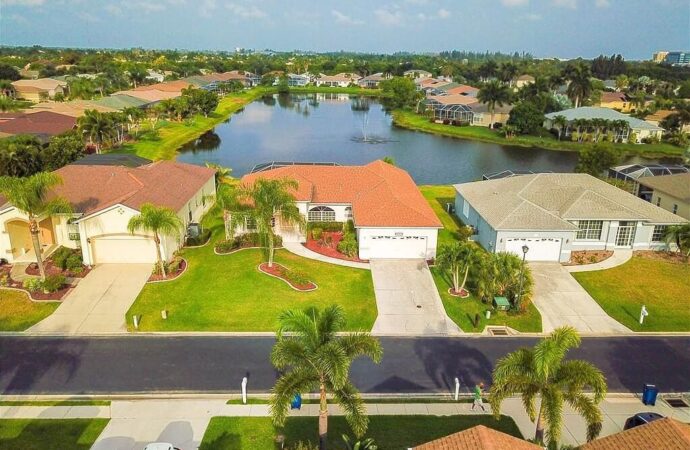 Being part of a home association means you wouldn't have to worry about all the renovations and maintenance. You only need to leave it to the managers and everyone involved. But what if you are part of the group that needs to handle the projects? It will bring a lot of work as you need to worry about your spaces and how homeowners are also happy with them. At SoFlo Pool Decks and Pavers of Wellington, we can help you with multiple projects and needs. Pool deck renovation, pool remodeling, and more. We can plan and design your spaces and ensure every homeowner's happiness in Wellington Lakes HOA.
Considering the amount of work involving pools, we are confident you will need more than a single person's help. We are aware that most HOAs want to tackle all the projects on their own. This is, so they save time and money. However, this is quite an expense when you notice how much you have to spend on materials and the time that goes into the projects.
Also, doing it yourself doesn't guarantee a good and clean result. It is usually the opposite: dealing with poor services that require a professional in the long run. This only leads to more expenses and time wasted that could have been used to get a clean and optimal project.
What our team does is work with you on the different designs and ideas you have. We ensure that every homeowner in the association and all your spaces are neat and stunning. This includes working on new projects such as pool remodeling. Or maybe you want to have our team provide maintenance and washing services for some needs.
For instance, we can help with pool acid wash. This service removes all the grime and sediment from your pool and ensures the green look due to the algae is gone. This isn't the best option when you only need your regular cleaning. But if your pools are experimenting with a lot of algae and grime built up, you want to remove it with proper chemicals and scrub or brush.
Our team will get there to spray the chemicals and prepare the space so all the grime is removed.
Do We Offer More Services?
---
Absolutely. We have over 15 different services waiting for you. Among them, you can expect our team to offer different options for pool deck resurfacing. Thus, if you need to go over this service or are looking for renovation, we can help. Those alternatives include stamped concrete, eurotile, travertine, and more. We would love to help you decide based on your needs, budget, and what you can enjoy in the short and long term.
Contact us today for more information about our company's multiple services can call us or use our contact form to get a reply in no time.
We are here to help all Wellington Lakes HOA and surrounding areas.
Below is our list of additional services: